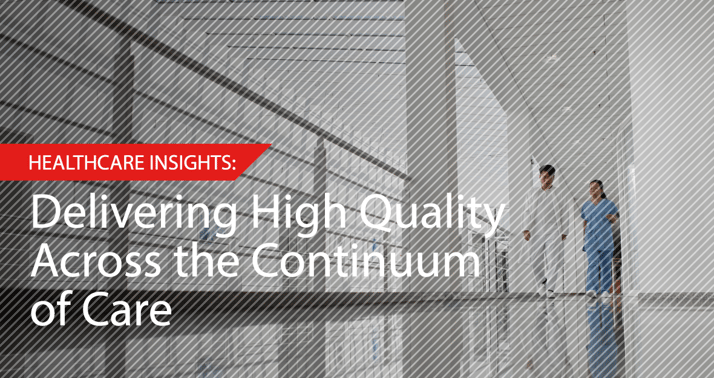 Patients have an expectation that they will receive high quality and safe healthcare services across the continuum of care, both in inpatient and outpatient settings. Much of healthcare quality as a science is built on the sound principles of patient safety. In addition, with the ongoing payment reform initiated by the US Centers for Medicare and Medicaid Services (CMS), providing high quality care is directly aligned with the Hospital Value-Based Purchasing Program. This program, which ties payment to value, is specifically designed to foster high quality care for all hospitalized patients across the US healthcare system.
A few caveats for delivering high quality care include:
Build clinical care that is centered around the patient to enhance the patient care experience.
Ensure that clinical capabilities address both short and long term patient care and healthcare provider needs. This includes the use of technology, and building maintenance into current medical devices and investing in future technologies for both diagnostic and therapeutic.
Implement evidence based practices to ensure high quality and medically appropriate care is being delivered to all patients using the most up-to-date clinical evidence available.
Healthcare Systems and Providers must promote coordinated care to improve clinical care and create cost savings. This is directly aligned with the Institute for Healthcare Improvement Triple Aim framework and also is a core component of Accountable Care Organizations.
Healthcare Systems must invest in innovation to save money by delivering additional value with fewer resources. Technology can be used to reduce the administrative burden on providers and healthcare professionals.
Most errors in healthcare are due to systems, not individual practitioners. Technology such as the Electronic Medical Record has significantly improved quality of care provided, but there is still room for improvement. High quality care improves patient satisfaction, reduces costs, and improves clinical care and associated outcomes.
For more information about healthcare quality, visit the National Association of Healthcare Quality, www.nahq.org.
BL-IPC006